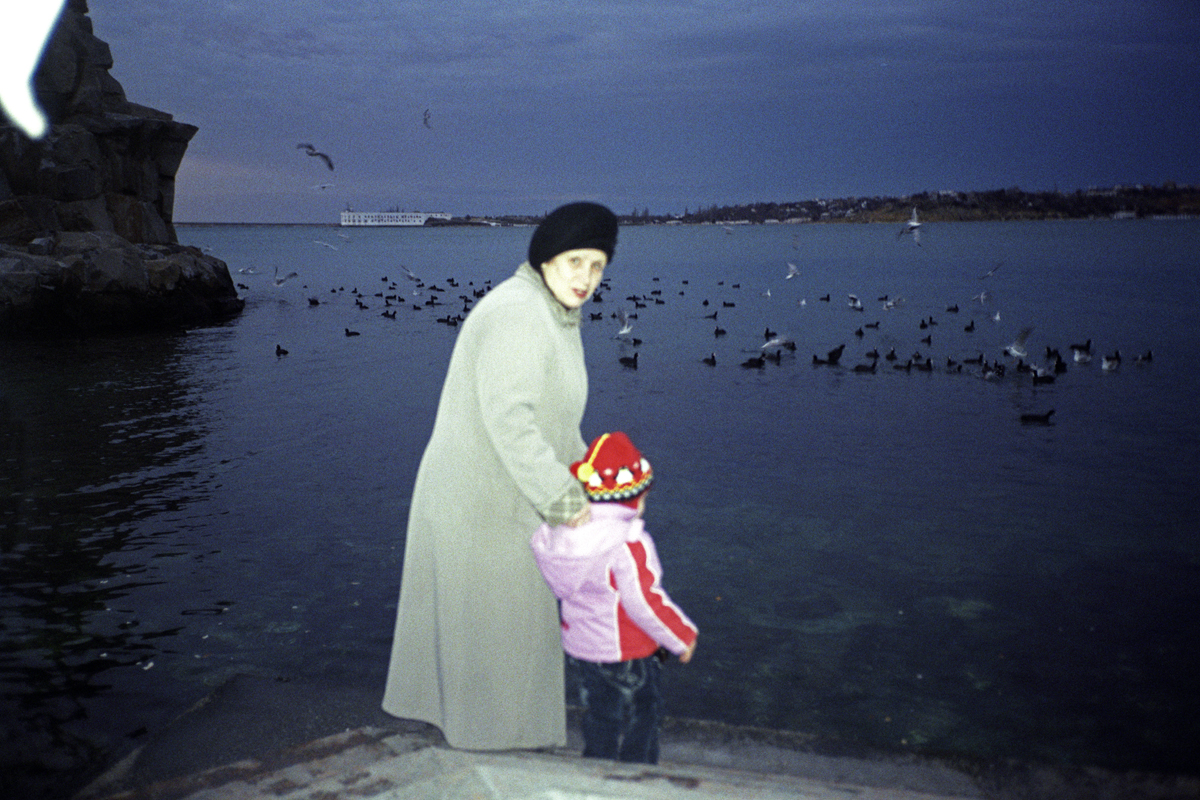 Winter of 2009.
It was just the journey from Kiev to the destination. Permanently overheated trains with open carriages. One can quickly get used to the smell combination of food and sweat.
The stranger in the compartment, who is not able to speak Russian, automatically becomes the attraction.
There are morning hangovers.
During the last half-hour the train passes by the bays, and at times you can see an open sea. From snow covered Kiev to a green landscape.
The last tens of meters, before leaving the train, we pass one of the cargo ports, docks for ship repair, and dozens of fishing boats. A submarine.
Air.
The sailors in long coats are walking around the town and waiting for the next trip.
Architecture. Landscape. People.
For the first time being in Sevastopol.